Title: Obsessed
Author: Ruchi Kokcha
Publisher: Harper Collins India
Published on: 15th May 2018
Pages: 244
Binding: Paperback
ISBN: 978-9352779178
"Lack of love from someone close to you can play havoc in one's mind"
BLURB
Investigative journalist Avik has finally found the one case that could bring him glory. Or death. As the mystery behind millionaire Kalki Rajput's murder grows thicker, Avik is forced to risk it all to bring out the truth that has eluded many before him. If only he could uncover what the victim's daughter had witnessed. Of course, that would mean diving into the depths of her madness. He had thought he could resurface with the truth. Now he will count himself lucky if he makes it out alive. And sane.
COVER PAGE
The cover page of the book is very beautiful and attractive in intense shades of blue and dark pink. It has a blurry image of a girl with beautiful, long curly black hair which is apt and connectable with the story. I really liked it a lot.
REVIEW
Obsesed by Ruchi Kokcha is a dark, unusual and a bold psychological thriller which revolves around journalist Avik who is forced to find out the truth behind millionaire Kalki Rajput's death. And the other character is Ananki Rajput who is very mysterious. Both Avik and Ananki have their own obsessions.
Obsessed is a very interesting and engaging read which is a kind of a puzzle having different elements of love, hate, madness and suspense. The book deals with mental illness like depression and also highlights on loneliness in a child and what goes through a child's mind if he is neglected by the parents and just taken care by the nannies.
Obsessed is written in simple language in a lucid manner, having the various events in the story written in a detailed manner with the point of views of both the protagonists, Ananki and Avik. At some points there is a mention of Shakespeare and even poems which I really liked a lot.
Both the characters Ananki and Avik are very well developed and are powerful and I loved Ananki's character because in the whole story her different shades can be seen and a lot can be explored. And I found Avik's character very greedy and selfish. The supporting characters are also very well developed.
The story line is very engaging which made me hook to the book till the end and the plot is very strong and tightly bound. A lot of different feelings evoked while I was reading it. It has some uncommon issue which is not so much discussed and I really liked how the author has raised it. The story is full of twists and turns and the climax is shocking and unexpected. The story moves a bit slow in the initial chapters just to build it up and then it is fast paced and I really liked the connectivity in various scenes.
Lastly, the emotions are very beautifully expressed in the book and I was very much able to empathise with the characters especially Ananki. It made me cry at various points and even think a lot, and the title "Obsessed' is very well justified.
Overall, Obsessed is a book full of suspense which sends chills in your spine. A very well written and an insightful book. I really enjoyed reading it a lot and awaiting more to read by the author. I would highly recommend this book to all the psychological thriller lovers.
Buy the book here: https://www.amazon.in/Obsessed-Ruchi-Kokcha/dp/9352779177/ref=tmm_pap_swatch_0?_encoding=UTF8&qid=&sr=
ABOUT THE AUTHOR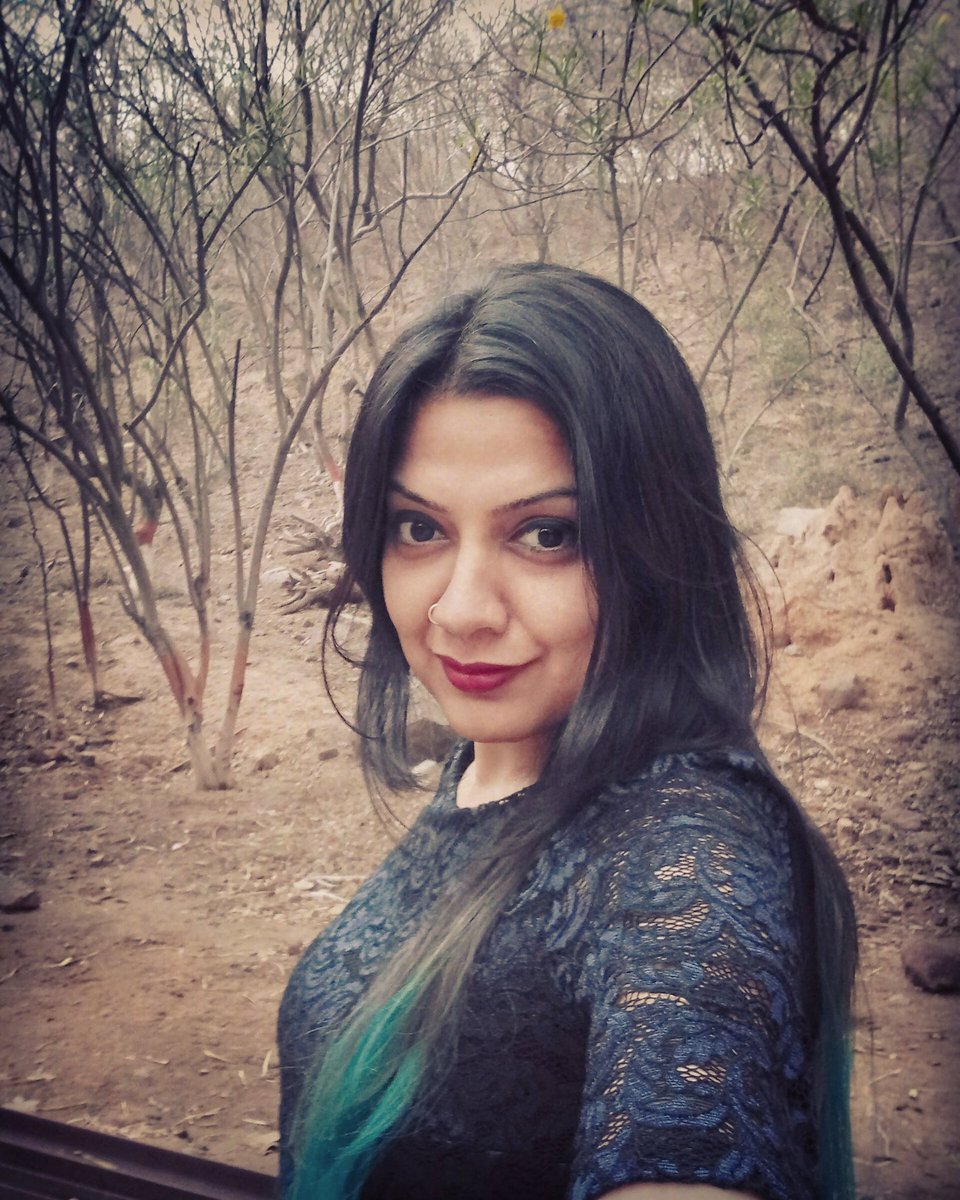 Ruchi Kokcha is a writer and a poet who truly believes in her saying "People come, people go, poetry stays." A lover of stories, she did her Master's in English Literature from Delhi University. Currently working as a teacher, whennot immersed in books or typing her heart out, she loves weight training at the gym or swaying to a Bollywood dance number. Obsessed is her debut novel.
Follow her on :
Twiiter: https://twitter.com/ruchikokcha
Instagram: https://www.instagram.com/ruchikokcha/?hl=en
*I received a free copy of the book from Writersmelon in exchange of an honest and an unbiased review.